FIRE IN THE PINES PHOTO CONTEST!
Do you love exploring nature?
Show off your photography! Capture some beautiful moments while out exploring and share them with us for a chance to win a custom Venus Flytrap Mug and to be featured on our social media!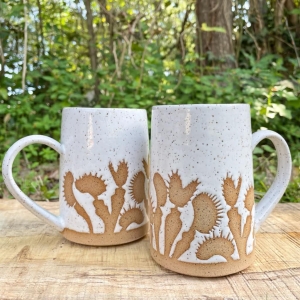 These one of a kind mugs were made by local Wilmington artist, Nicole Boenigk of Earth and Empathy Ceramics.
Our photo contest is now closed. Thank you for participating!